"I've been doing only one thing all through my life.
Asking one question, "Why am I here on this planet?"
The rest of my life is just an appendix."
My friend T. K. pointed out an article I started on the old MECH website:
There must be something special on everyone's life. So is my case.
I was born in a far away country, a long time ago; in January, 1941.
Eleven months after my birth, the country went into war against almost all other countries.
I was a sickly kid. As if it justifies itself, my oldest infant memory is a room in a private hospital. There was a paper screened door. And I was lying alone in futon on the tatami mattress. Occasionally a woman showed up, sliding the door so elegantly and quietly. It was so long time ago that I can not remember she was my mother or a nurse. Time to time a doctor came in. Doctors were always male. I didn't see a female doctor till I became adolescent.
Then I remember one frosty day in the capital of the country, where I was growing up. I was pushing a toy cart or the cart was taking me, because I could barely walk.
...............(To be continued).............
She urged me to really continue.
Hmmmm..... Her idea may not be a bad one......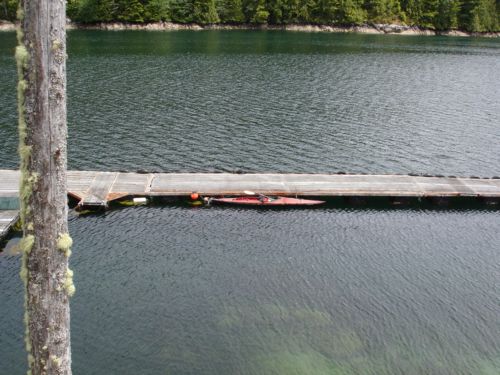 At Ahousat Dock on Flores Island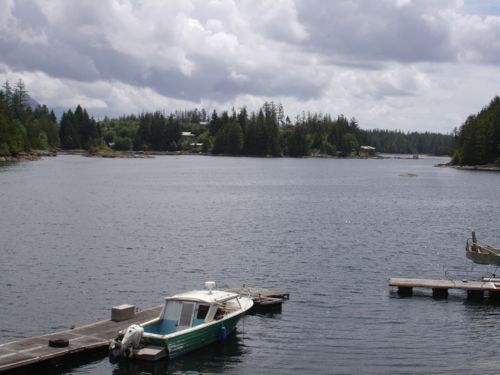 Matilda Inlet towards Village
July 30/10 was the only sunny day in the 6 day trip on the west coast of Vancouver Island, and it's the day I ever used my Sony camera to shoot a few photos. The rest of the trip was filled with rains; wet, wet and wet. Everything in the tent was dripping water. My precious sleeping bag was made wet by my carelessness; I didn't protect it!