Mt. Frosty, Manning Park; approx 200 km east of Vancouver, BC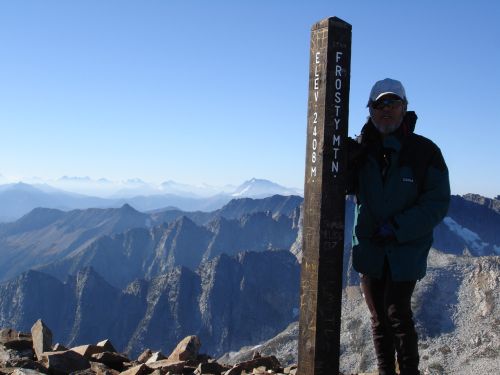 Photo: P. Durnford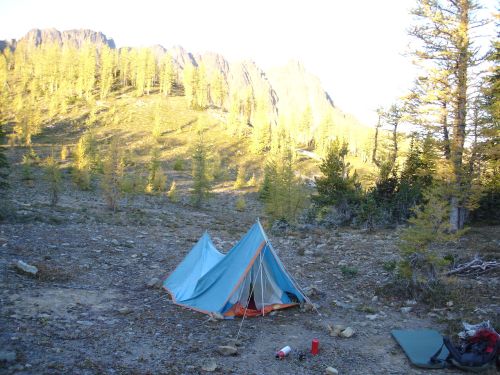 40 years old tent: Not only the owner, but his equipment is getting old. The temperature dropped below the freezing level. A few people were saying their water bottle had frozen solid. Mine? No! I kept it inside and remained liquid form.
The last chance of larch in best colour. A few days later, the first snow in the season hit the area.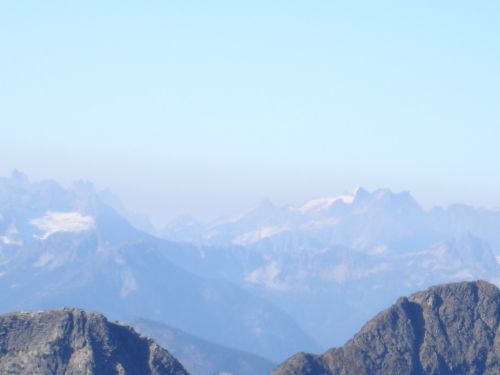 Have I climbed these yet? Somewhere there, Mt. Outram and Hozameen which I had reached to the top, may BE.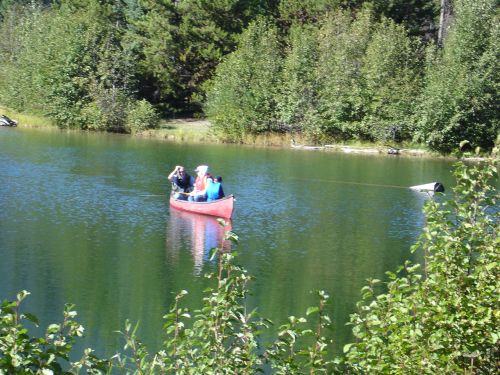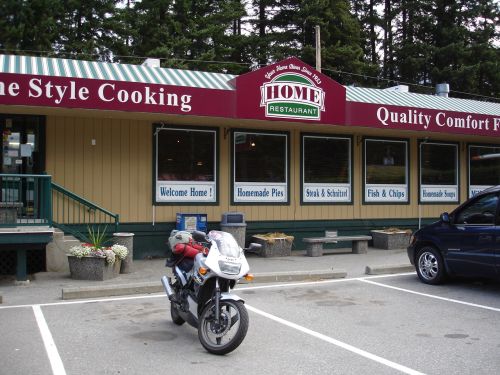 I rode Ninja for this trip. The overnight pack occupied the passenger seat.
There is an over grown logging road from the runway down to a deserted beach. There used to be tons of oysters. Sadly now they've vanished.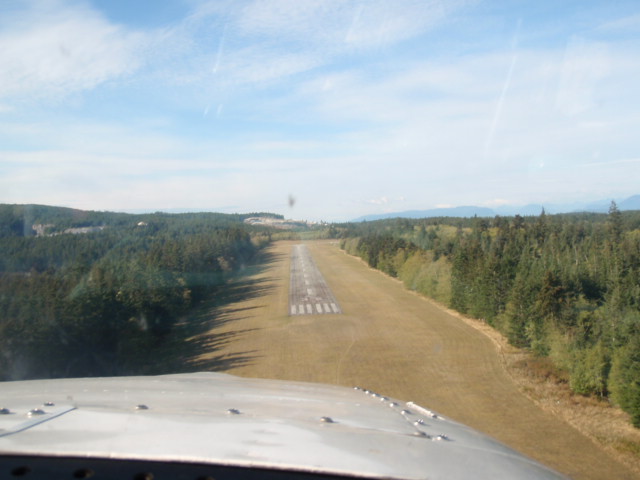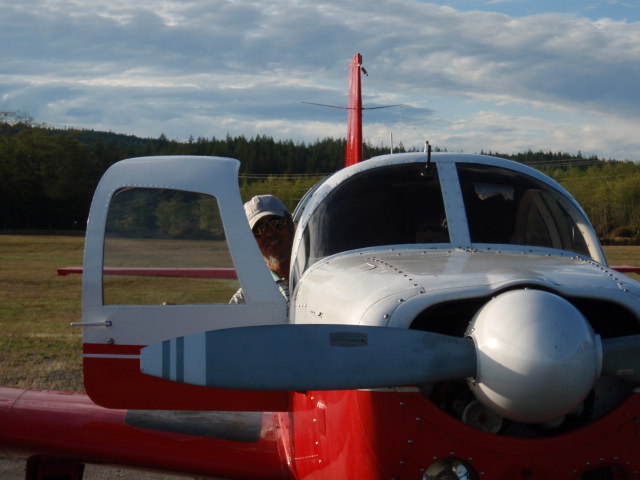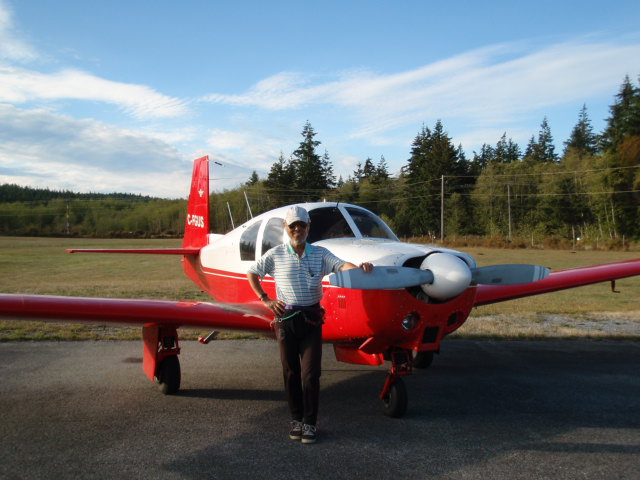 Third Left Lower Tower, where I live.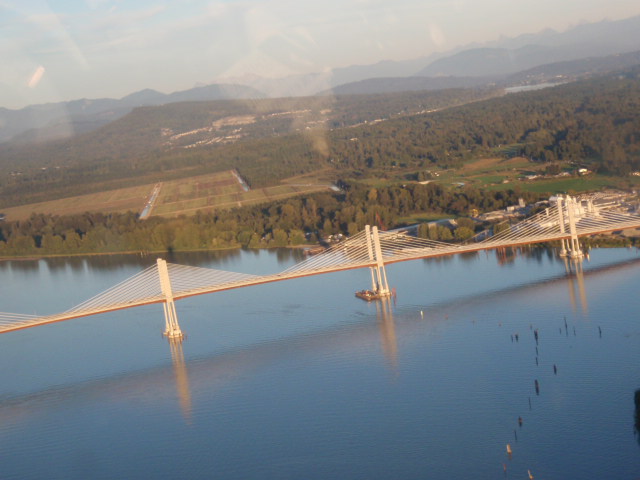 Newly Opened Golden Ears Bridge, spanning over the Fraser between Pitt Meadows and Surrey. This is a toll bridge, but of course bikes are free. I've crossed it several times already.
This bridge closed a half century old service of Alvion Ferry: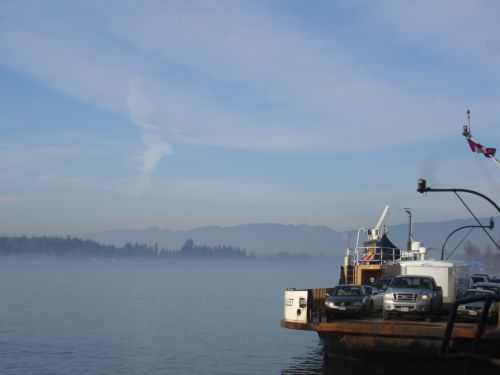 This was taken last winter on my cycling loop.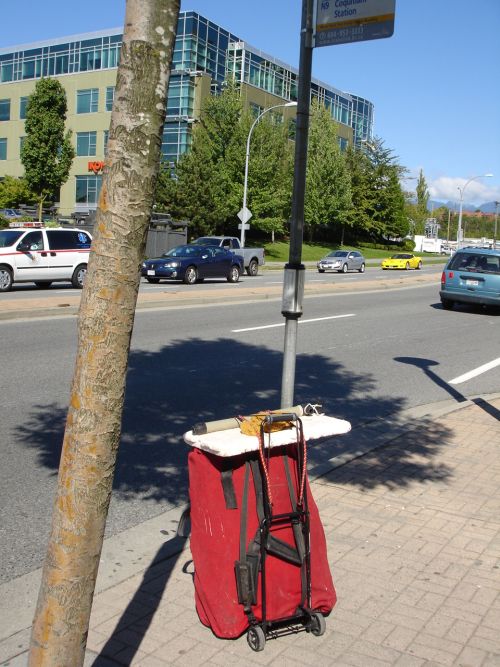 Start of trip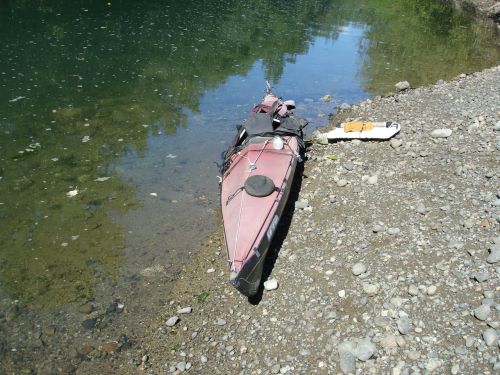 Again it took one hour to assemble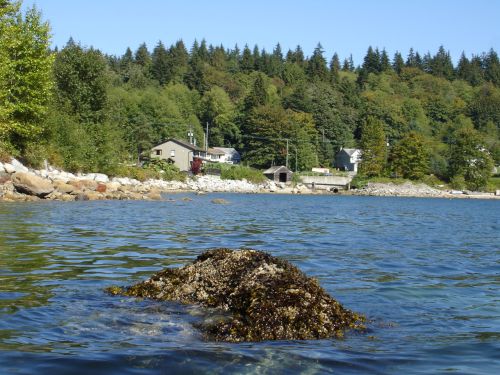 First Nation village
There is always a church in First Nation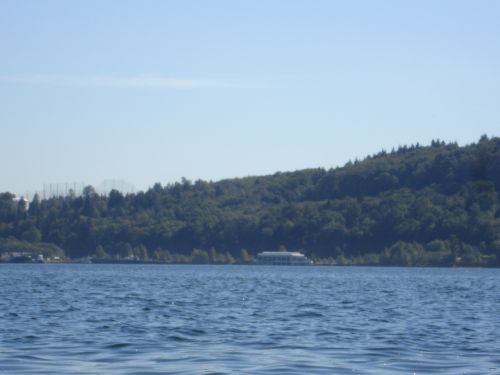 Expo MacDonalds, still floating on the Burrard Inlet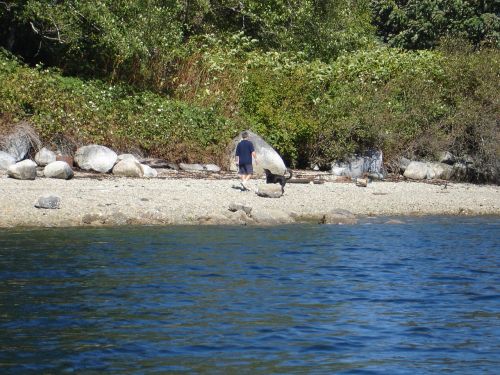 Below Lowry Trail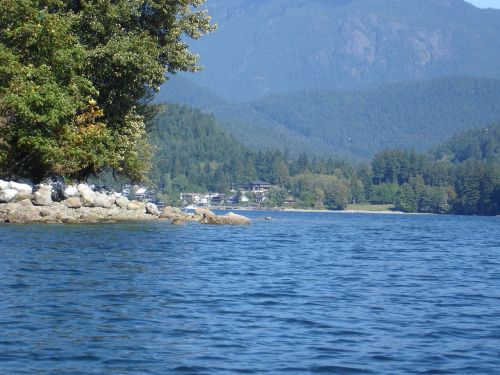 Belcarra in the background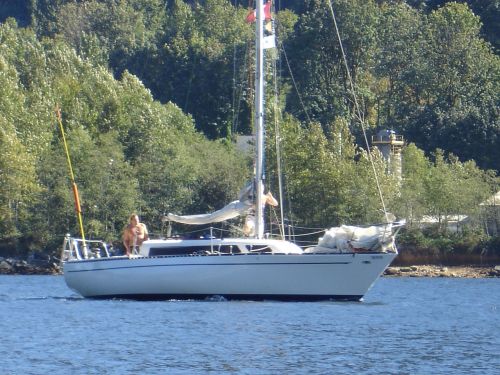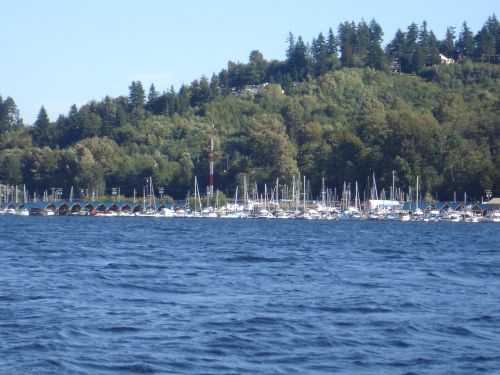 Reed Point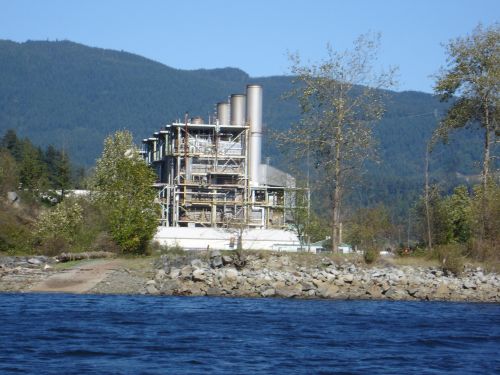 IOCO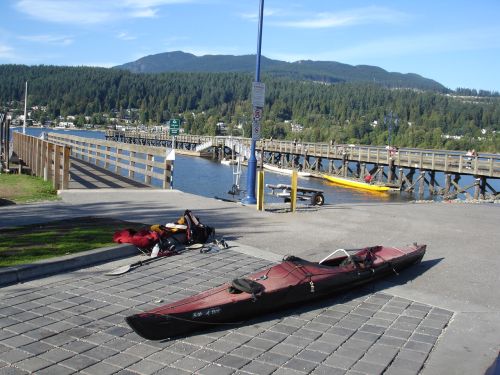 End of trip. Pleased to land at Rocky Point Park, Port Moody, as the westerly developed with high waves. The bonus was a strong tail wind.