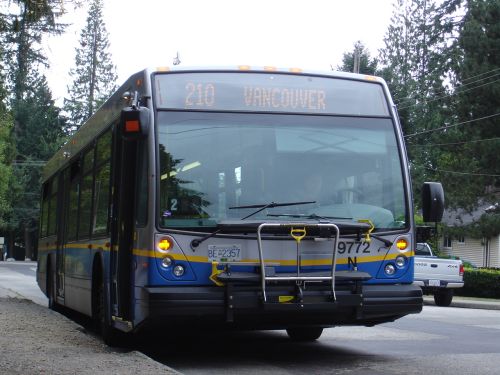 One and half hours later from home, yet still not at the trail head yet. Lynn's trail'd start in another 20 minute walk. On the way I saw Cathy of Alpine Club. She was unloading several MTB's, not just two. I hesitated to name her, but her memory was superb and called me by full name, "first" and "last". Her family was in MTB, and taking a lesson on the day. She asked me if I was doing mountaineering as before. I told her I had slowed down (wondering I had ever been fast?). "Everyone is" was her response.
Upper Lynn Loop
I used to have some kind of fear in a forest. Not now. On the contrary, I'd rather feel mental relaxation there.
Another thing that has changed lately is I now like a solo outing. Many years ago in my old country, I regularly did solo, sometimes climbing by myself. I was keen on devising self belaying gadgets. In my adopted country, I was not comfortable being alone in mountains. Almost 40 years to adjust to a new place is a very lengthy process!
One more thing; I was my own enemy. I've started to come to terms with myself.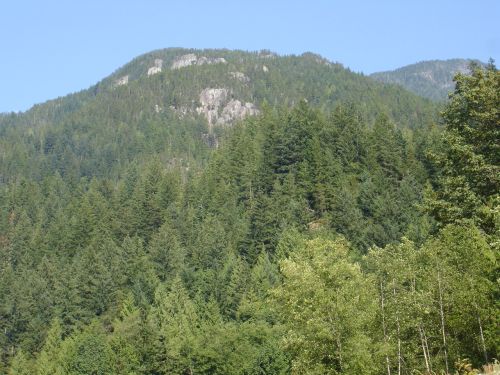 View from Porteau Road Parking; 2 km south of Porteau Cove. This used to be a gravel pit before Sea to Sky road expansion started, I guess.
I think Deeks peak is farther right in the photo. I preferred this to the one on the right.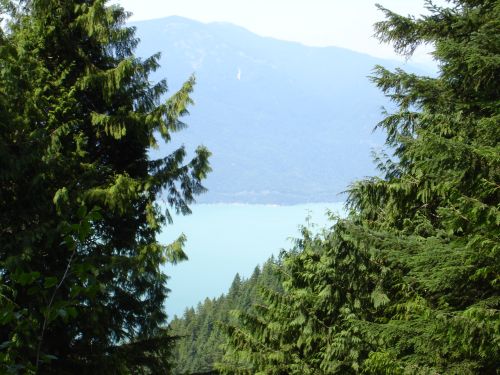 So far only view point.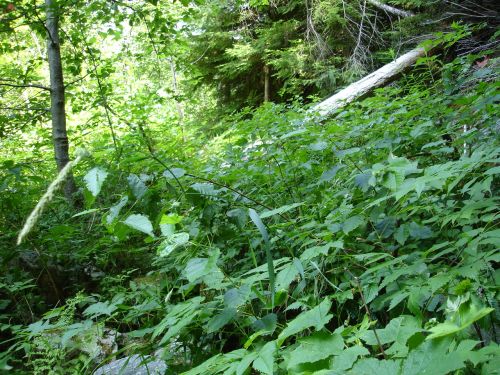 Where trail?!
Tremendous heat caused my shirts, including a note in the pocket soaked wet, as if I went through rain. Though the temperature in fact didn't bother me so much as devil's clubs which were scratching my bare arms and legs.
At around 800 meters, knowing one hundred more I'd cross Kallahne creek, I abandoned the bushy trail which didn't look like one at all.