Montecito Park: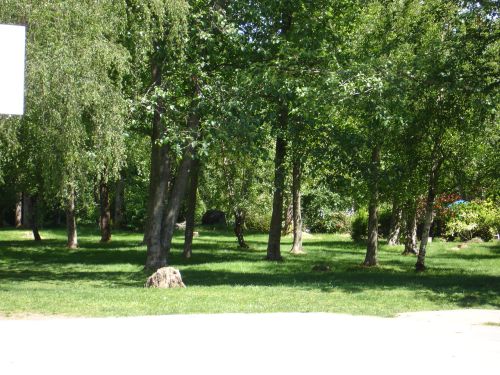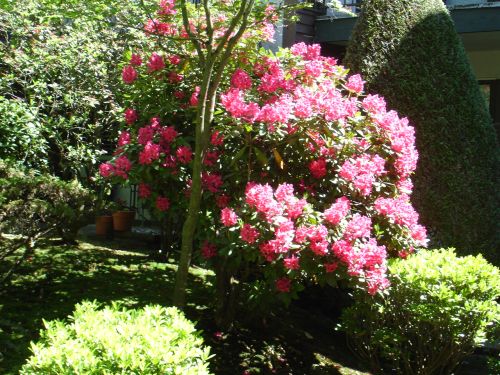 John Hathaway lived here until he died. It was 1998. I remember the year, as I did an European bike trip from Amsterdam to Pamplona in that May. I visited him, the world cyclist on Guinness Book a few days before my trip. He told me he wished he could come with me. At the same time both of us exactly knew it was impossible. He had a terminal cancer. A few weeks preceding, in his hospital room, he said, "Cancer all over me." I never saw him alive again. When I came back from Europe, he was too ill for me to see him.
Not long after that, I was in a group of cyclists riding to his funeral. The sky cracked open, and a torrential rain drenched us all. In the church, I was watching a puddle being created at my feet.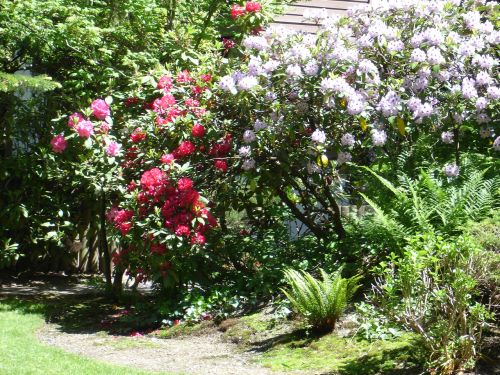 In the seniors' residence, where John used to live, there happened to be a flea market. I assumed most of items were the belongings of the deceased. I picked up a coffee mug of the Spirit of Saint Luis.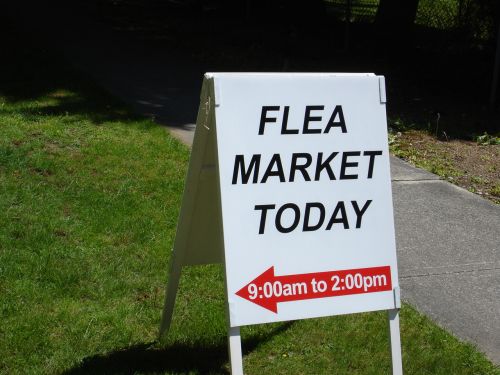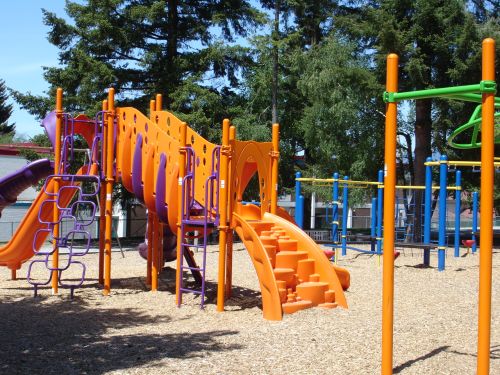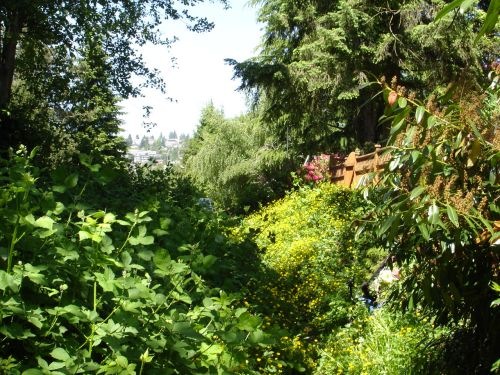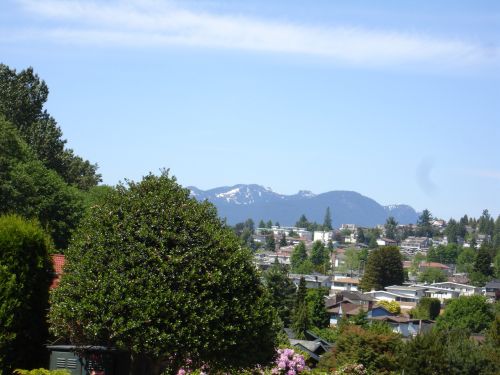 Well, the second meeting place of today's trip was at Mandeville Gardens at 10:30.
I was faithfully there from 10:25 to 11:00. No group cyclists appeared.
So, I headed out on my own, after well rested.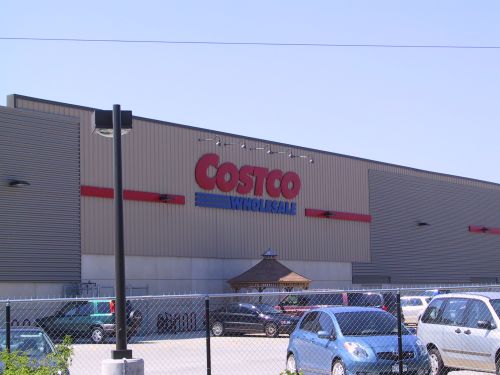 This new store is located by soon opened CVGW(Central Valley Green Way) which will connect Science World on the False Creek, downtown Vancouver and New Westminster Quay. I went in and bought a bag of coffee beans.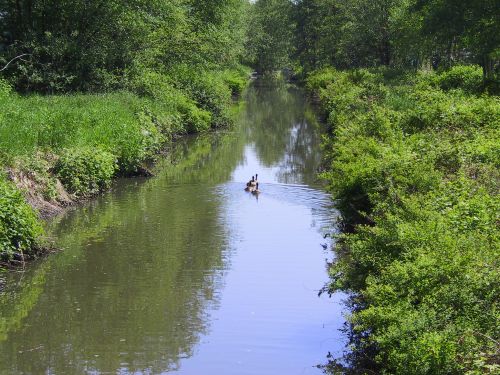 This waterway is Still Creek, starting east side of Vancouver and flows into Burnaby Lake, obviously in Burnaby City. Another water path connects Burnaby Lake to the mighty Fraser river.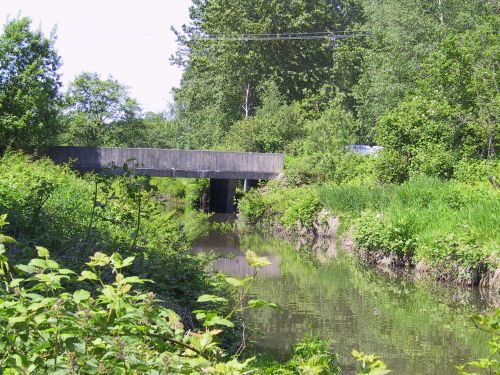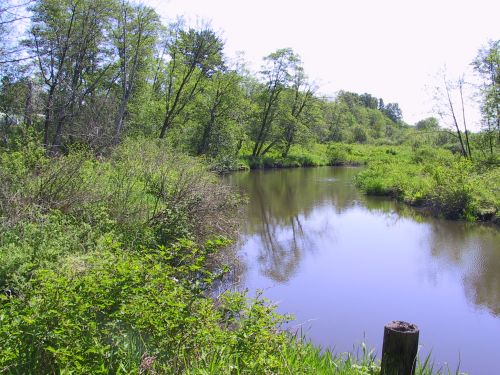 A few years ago, I paddled a kayak from the Brunnett to Still Creek through Burnaby Lake. On that trip I went by these scenery over the water level.
When was the last time I rode to Harrison? I used to do that every spring with Vancouver Bicycle Club. Those days, Bruce Hainer was a driving force in the club, and his trip in early spring was the first in season. He is not around anymore, either the trip.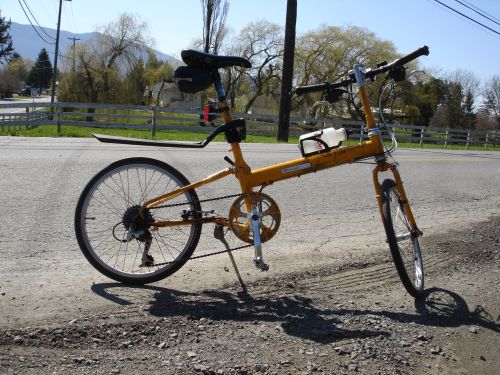 Isn't it amazing to know this tiny machine took me on a close to 300 km ride?
Flowers came late by one month this year. And yet, thy are quickly going.
My unofficial bike route, 17th Avenue: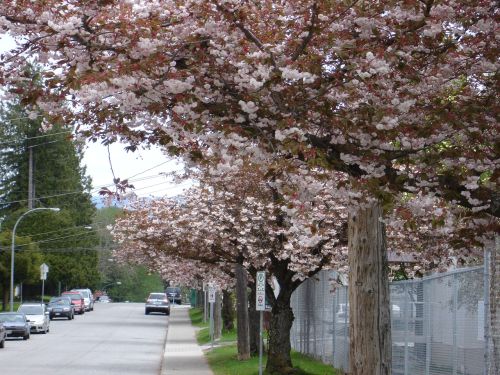 People are socializing in the school yard; life in a new society and chats in the old language....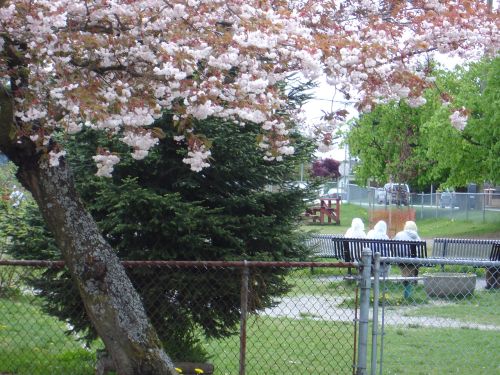 The Old House: in 18 years trees must have grown larger.....
People's hearts are mellowed......
In the alley of Old House: