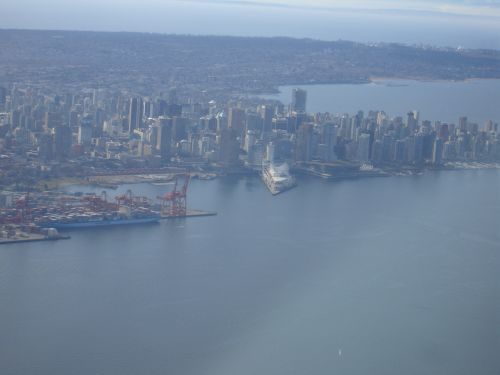 I wonder it's haze? Or poor photographer? Shouldn't be Sony's problem.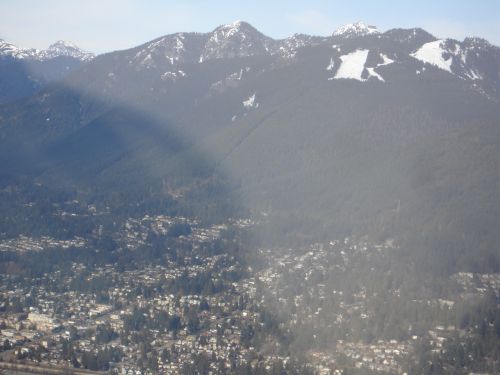 Still enough snow for spring like skiing. Note: Smear like image is the propeller arc.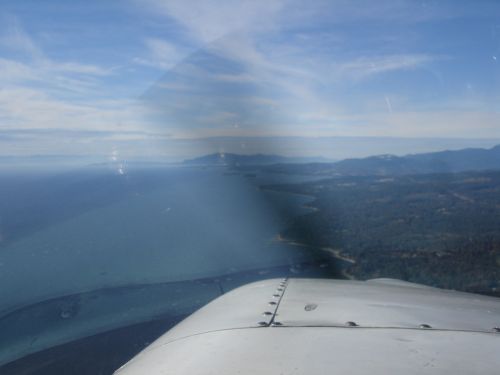 All the way to Alaska!?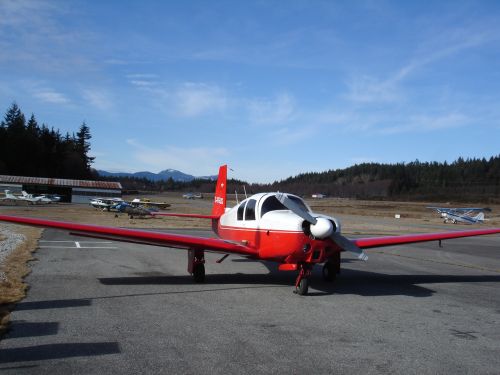 GUS is taking too much attention from the owner presently, and collecting many photos.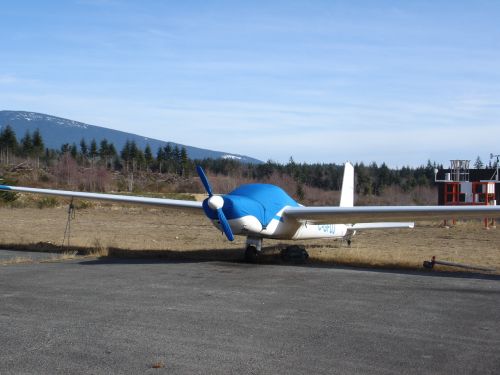 Once I had a chance to chat with the owner of this motorglider.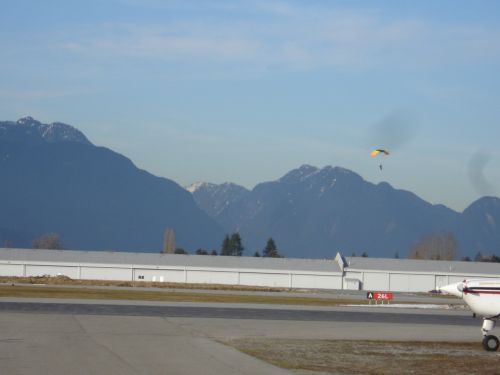 It was a long time ago, only once I skydived at Clearbrook. I found PNE jet coaster was much more scary than the experince.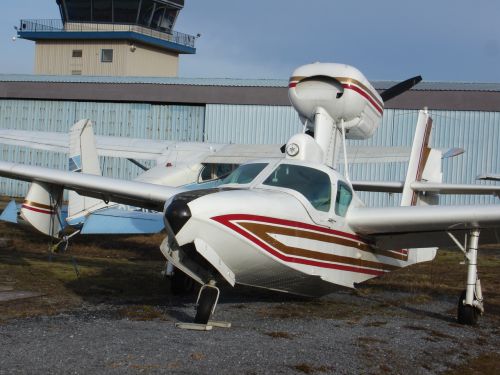 Next door neighbour.
The test flight on Wednesday was cut short, because the transponder was not working and Class C airspace we were in, requires a working transponder with altitude encoding.
This time I wanted to test the turbo charger as well. So, we flew towards Hope, and climbed to 8,500'. It was neat to see the ground speed of 150 kts (approx. 300 km/h) at that altitude.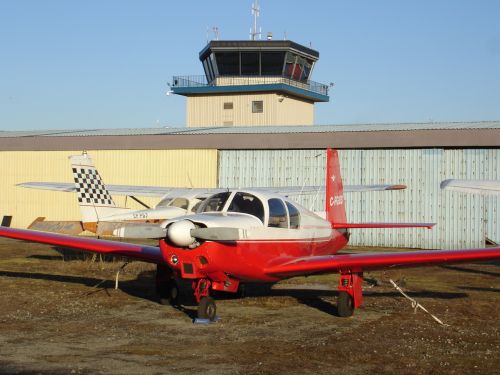 The plane is now settled in the proper parking spot after 5 month absence.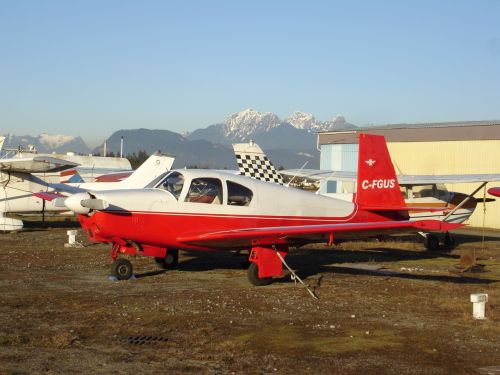 Golden Ears Mountains in the background.
It was a long annual inspection.
Before this test flight, I checked the logbook. My last flight was September 11, so the plane was not flown for five months and 7 days, as of Feb. 18/09, date of test flight.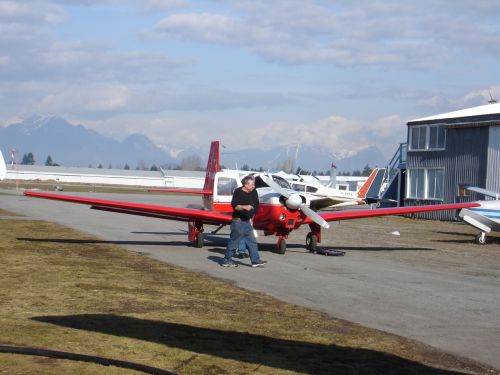 Am I nervous to fly the plane, which had been worked on so many things? Fuel lines, oil lines, turbo exhaust system and so on.
No, not quite. Even though I was more careful on pre-flight walk-around, I was no more scared than a usual flight.
I could not explain myself.
As expected, there were some glitches. Initially some electrical problems; pitot heat, landing light and beacon didn't work, which were quickly resolved as the breakers were popped.
On flight ATC told us the transponder was not echoing. We found the unit itself was creeping out of the instrument panel! With limited tools, we tried to put it back into the slot in the air. Afterwards it looked all right physically. Yet, ATC's reply was still negative. It made our test flight a short duration.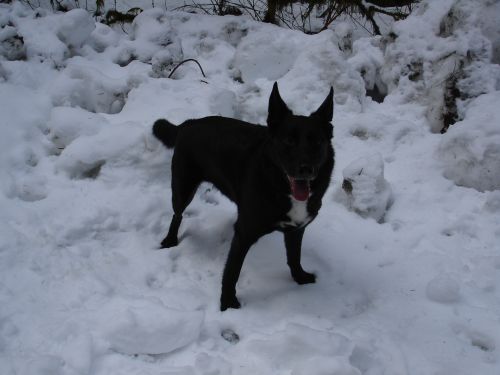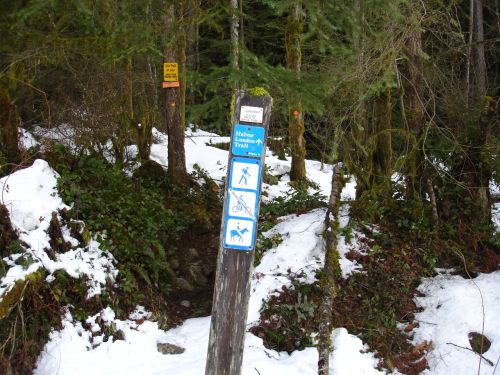 Full of snow. I took Bike Friday to ride to North Beach. There I've realized no way to ride with my slick tires.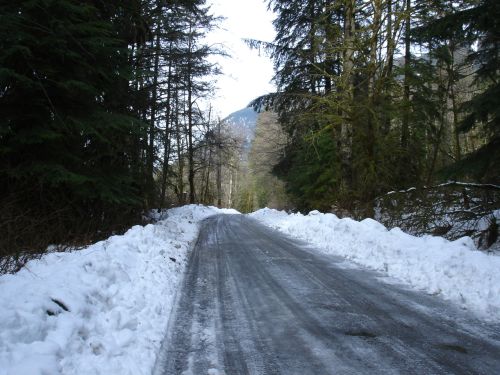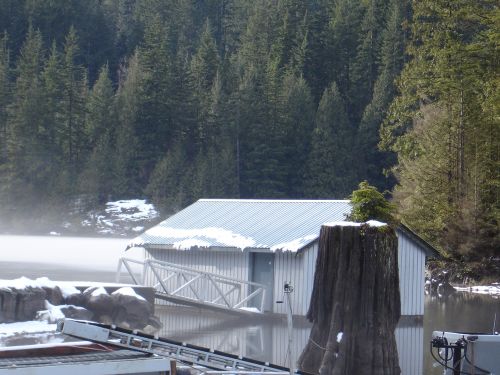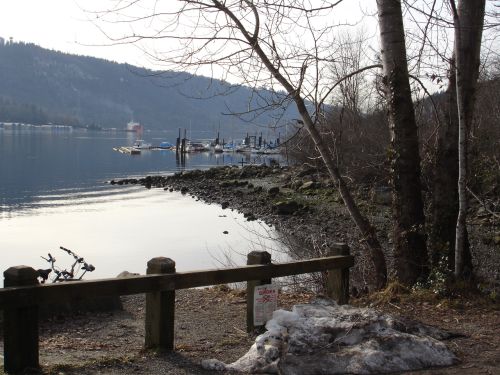 15 minutes away on the sea level, I could launch a kayak for Burrard Inlet paddling.
You see two bikes? I met with a couple of elderly couple, who was having lunch on the beach. It was almost like spring. I had left winter a few minutes earlier.