Usually mountains here are quiet, but not today. There were over 60 children from Peace Arch Elementary School, White Rock on excursion, plus 16 parents and some teachers. Wherever in the mountain I heard their chirping noise. It was different.
I'd been with them till the meadows before Elsay Lake turn-off, and then I heard nothing. How far did they go, I wondered. Didn't reach at least the first Peak?
Judge Howay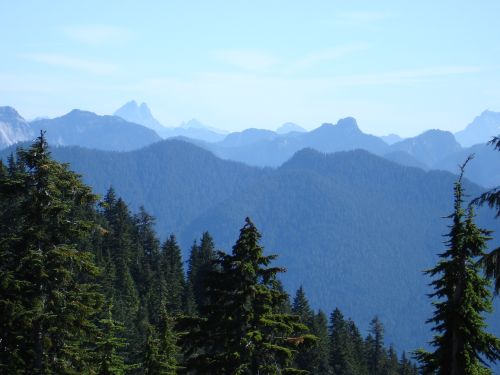 Baker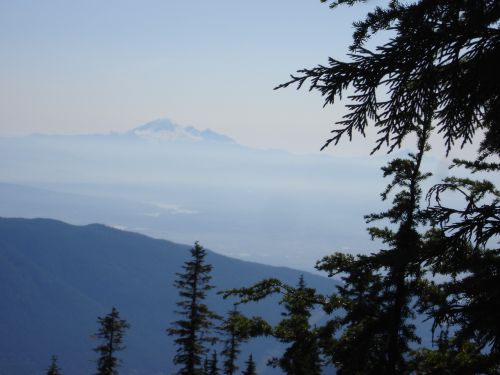 This rather easy trip hurt my ankle. A little pain when it's pressed. I have to take it easy for a while.
It started as the second attempt to get closer to Elsay Peak. The first one more than a week ago with Leo. There was a long interval since the last outing (Cypress skiing! Yes, very long time ago). My system was not used to. The objective was changed to III Peak of Seymour, instead of hiking down the steep west route north.
Sometime later I may try the third attempt.
On the II Peak, Sony Cyber Shot jammed. Obviously the first problem you'd thought of was low battery. Shouldn't be, as it was recharged quite recently. It was awkward to store with lens sticking out.
Later at home it turned out to be the battery problem. I used to say more than half of electrical problems was power source. It proved to be true again.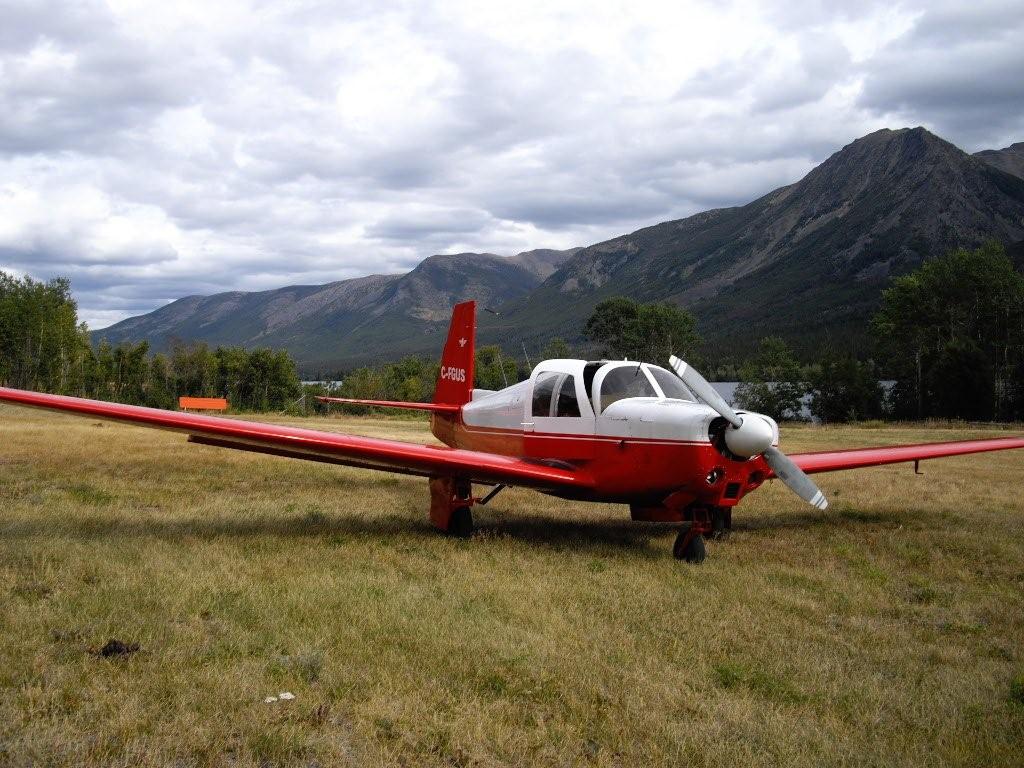 Photo: A. Oshima
When we landed, Phyllis came up to the airplane to greet us. I had a surprise! She remembered my name. On the other hand her name didn't appear in my head, although I knew her name was the same with Don Mundy's wife. So, I was trying to recall it. Before I succeeded she told her name herself.
We were served with quick lunch and had a short but splendid time there as usual.
Just like the last time, I was there, this time too there was a big corporate group from California, and all cabins were booked.
They are having a good rainbow trout fishing. Good size.