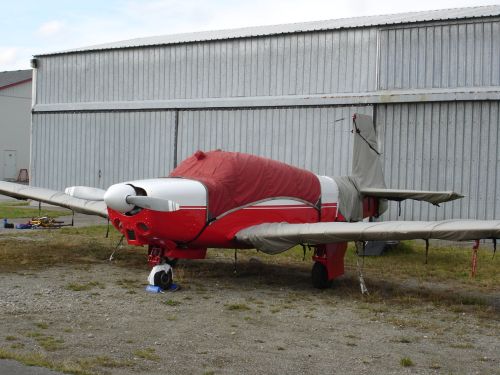 First, the fuselage cover came with the airplane.
Second, wing covers were added, which would make a winter morning preflight much easier, I hope.
Lastly, the emperage cover has been added this time, which completes the covering scheme.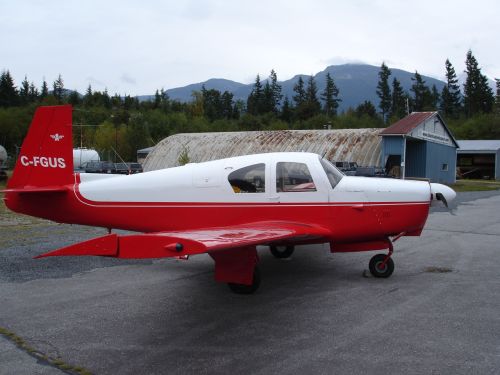 Then flew to Sechelt, where I planned to ride New World Tourist. Before I saw low clouds hanging over the airstrip. By east side circuit, I succeeded in touching down; bumpy landing as usual.
Once on the ground the sky looked menacing. Refilled with cheaper fuel, I quickly left. Then almost right away went into the clouds. De javu of last year's trip. Somehow managed the initial low ceiling by following the shoreline.
Next stop at Squamish; another lousy landing.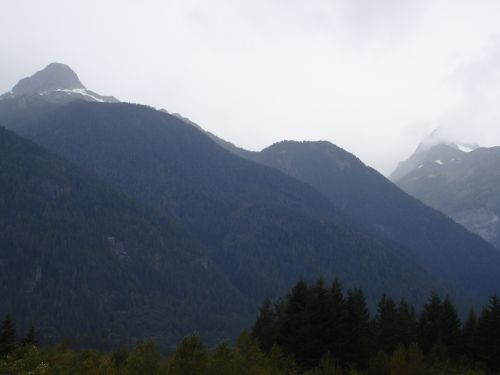 The Tantalus from Squamish Airport. Which is Alpha? I think the right peak, as there is supposed Lake Lovely Water to the south.
The return trip from Squamish to Pitt Meadows was not so excited as the one from Sechelt; Thank God.
Nonetheless the weather was deteriorating.
The old Goggle Video stopped working.
So, here is a new video site revised (Youtube).
For Video, Click the blue coloured
Here!!!
Silver and Hayward Lake, Fraser Valley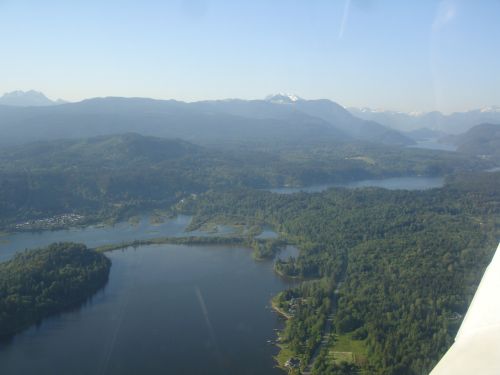 Due to prolonged delay on some Internet connection, the slide show was closed.