Familiar Branch, Seymour Main & Old Logging Road to get to Lookout Trail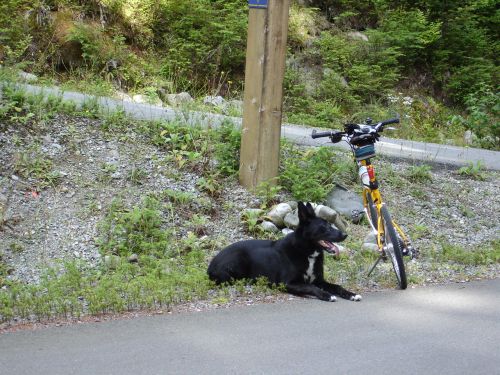 Seymour Valley Lookout Cairn; "So hot! Resting in the mini shadow of this structure."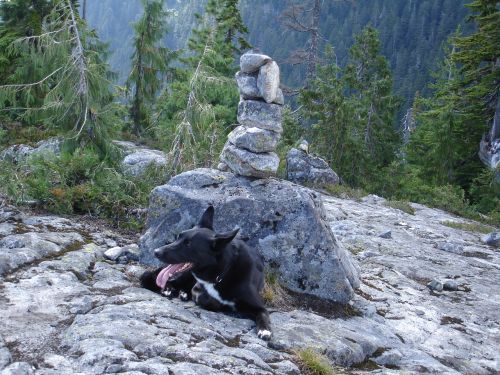 Happy Moment: "Found a waterhole, just by the top."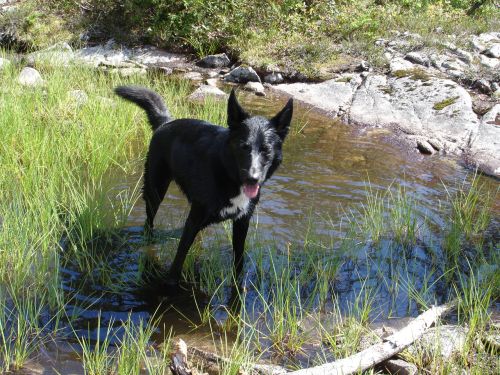 Paton (?) Creek or Cornett Falls ?
Next objective、Coliseum Mountain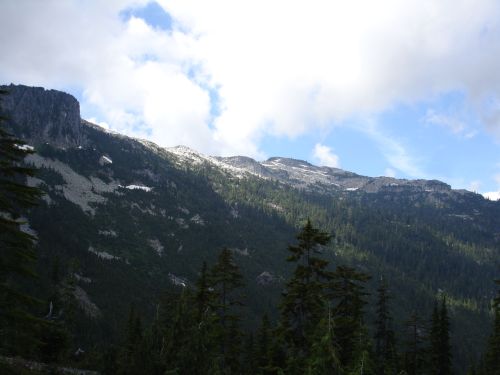 A few days later from Seymour's Third Peak.
The flat peak is Seymour Vallley Lookout.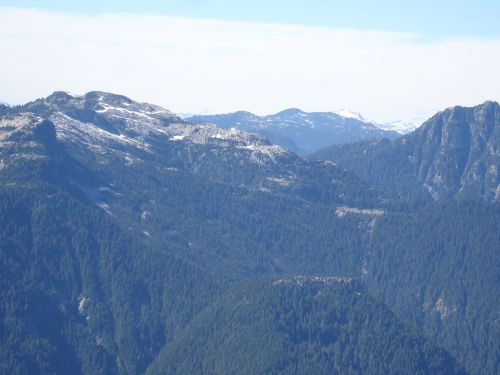 New findings:
The steering linkage has an excessive play, which should be fixed.
Also, we've found the nose gear doors do not retract, once the gear is up.
These problems further delay the annual inspection to be completed. It's been already 5 weeks since the airplane was moved out of the paint shop.
Altogether three months since my last flight!!!! Meantime this nice summer weather is passing away. A good thing is I'm saving substantial gas money.
So life goes on......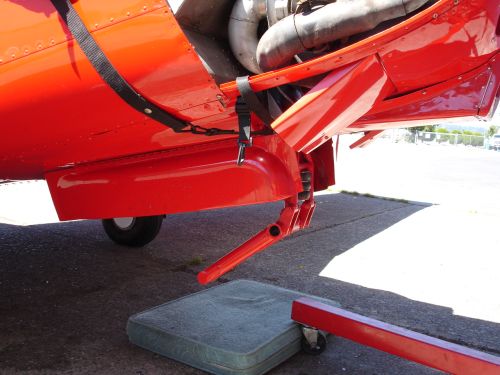 I have a lot of memories attached to this lake.
The first visit around 1975. It was early in the summer and an overnight fishing trip. What we found was a still froxen lake. Then later in the eveing, another visitor came up carrying an inflatable boat, which must have been heavier than my fishing rod.
Then with Seiji and Jun, we camped in an all night rain. That trip was done by upper route f rom Gun Club, rare these days. On that trip I wanted to go to Dennett Lake, too, but lost the way.
This time too many bugs stopped me reaching there.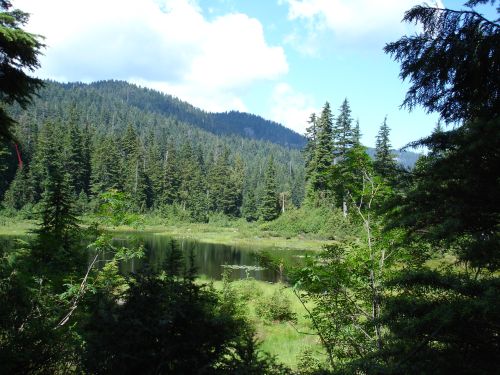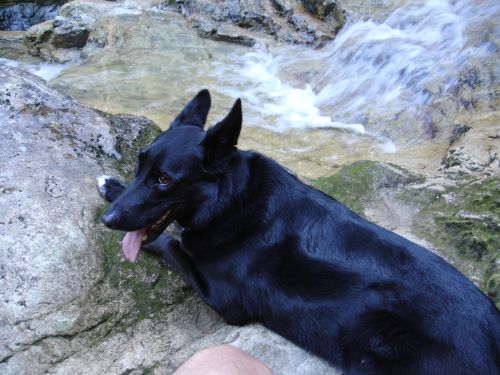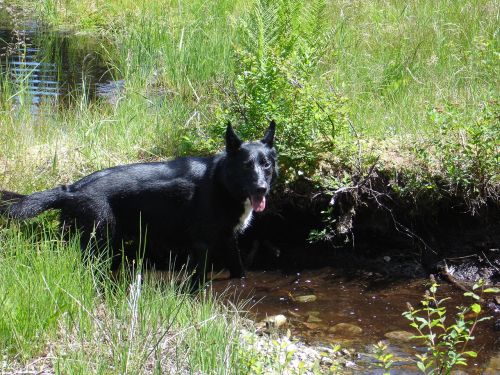 This was taken not at the Munro, but Cascade Creek, close to the jewel of the Fraser Valley, so calls Chris, the Cascade Falls; my favourite cycling destination.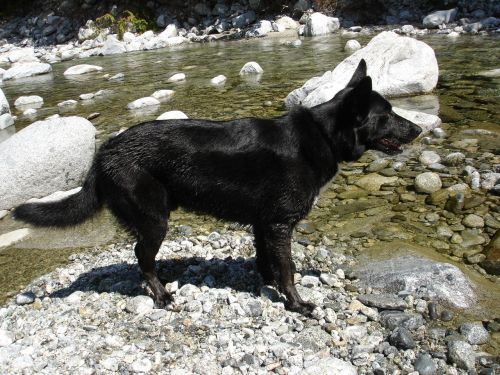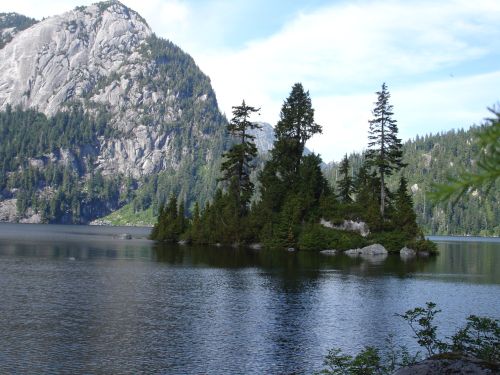 In the past I tried at least three times to land a float plane on this lake, without success. The last one was laughable; the lake was still frozen in May. That was only last year.
This time, one hour of paddling from Grant Narrows, south end of Pitt Lake to Widgeon Slough Forest Campsite, and then four hours of hiking, brought us to the lake. The last part of the trail was very rough and steep. We lost the path a few times, and almost gave up altogether. Everytime that happened, I told myself, "If we gave up now, we would never come back."
I had Leo as companion. Feathercraft in the background; at Widgeon Slough Forest Campsite.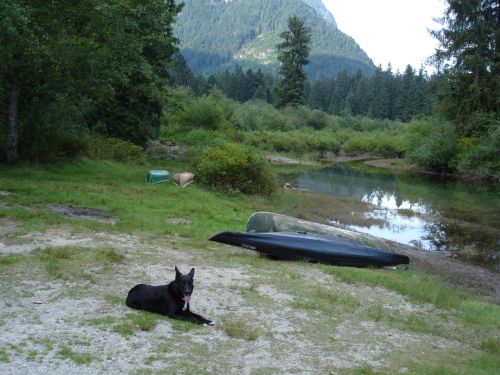 Bridge over Creek