Leo with JR's Tiko & Hootsi.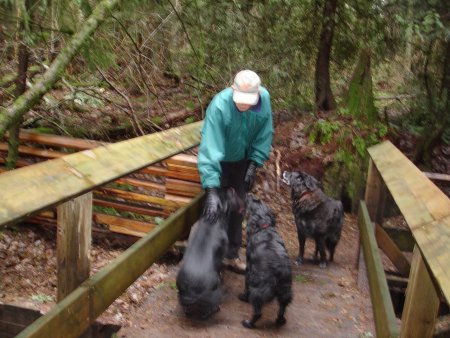 People enjoy a good company, so do dogs.
Leo had a good time with Tiko and Hootsi; running, competing, quarrelling together.
People had fun watching them.
There were a lot of fallen trees, caused by recent storm. We walked across some of them. That's also a part of fun.