SF260 at Chilliwack Airport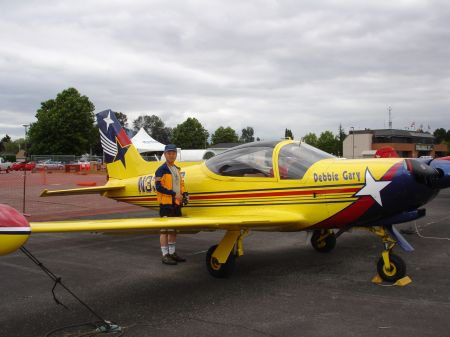 "Debbie Gary Airshows"
"Stelio Frati" by James Gilbert.
My dream of dreams. The first time to see in real.
If I think of Frati's designs, I've flown his another successful Falco, all wood construction.
Now, I wish I could fly SF260 before I quit.
In 1973, when I was taking a flying lesson in Calgary, I was thinking of crossing the Rockies on a direct flight to the coast, Vancouver.
Then I realized the minimum altitude to do so was 15,000 - 16,000 feet, which was too high for a Cessna I'd been flying.
After I accumulated some flying experience I learnt to fly at 10,000 feet weaving around the peaks. That way I flew between the coast and the Prairies several times. Still I had a longing to do the initial direct route.
CFGUS fulfilled my desire, utilizing its turbo charger and at the same time, its pilot breathing supplemental oxygen.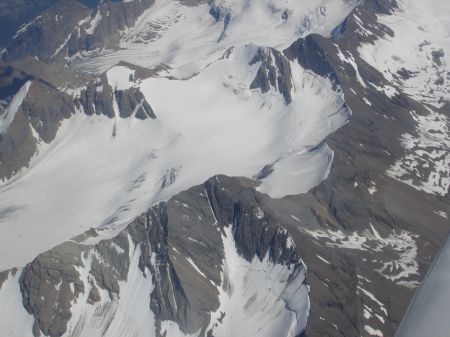 On the way to Wetaskiwin, Alberta at 15,000'. July 2, 2006.
Photo Credit: KN