As if copy cat of Mr. Aviator, I tried baking stuff.
The dream of my dreams; Corn Bread.
At Union Market on Adanac Bike Route, I bought a bag of corn flour, called corn meal. I asked the store keeper a recipe of corn bread. She refused to give it to me, saying it's a family secret.
Really?! One of my cook book shows a recipe. And Voila! On the internet; there are hundreds of corn bread recipe.
First I made a corn pancake. It turned out to be reasonably good.
Encouraged by the experience, this evening I made up my own recipe. Mixed everything. And into the oven.
The end result? Not so bad for the first try.
Vancouver Harbour and beyond on a sunny day: On the way to Courtenay Airpark.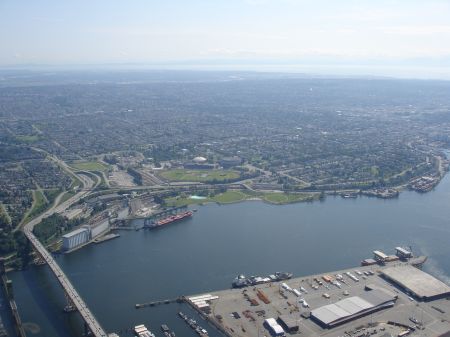 The Old House Restaurant.
Now I see a few ropes hanging from the roof. There is also a patch on the window. It's under renovation.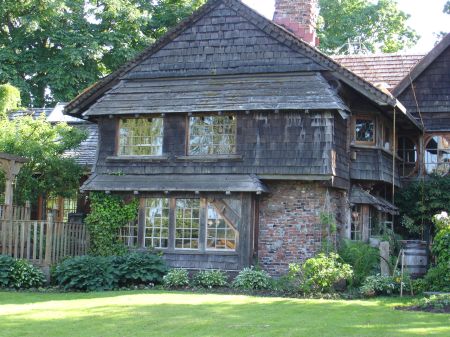 And Tea House?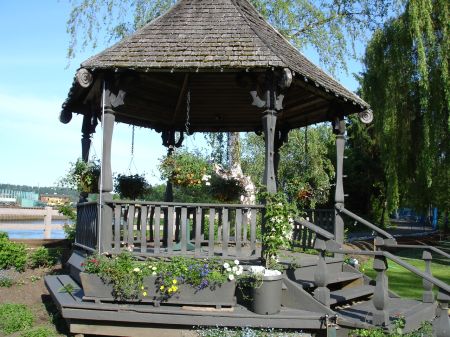 Note: The Old House Restaurant was closed due to renovation. I was told it'd reopen July 12.
Now CYPK (Pitt Meadows Airport) is our base, and so I thought it would be nice to visit the control tower.
I had also a question on VOR/GPS IFR approach to the airport.
The view from the tower is shown on the following photos.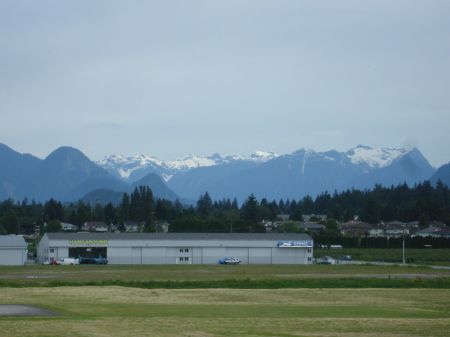 Pitt Lake Valley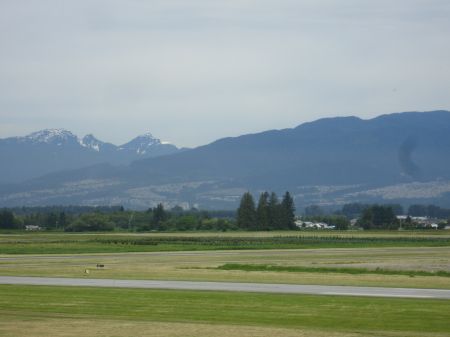 Seymour and Runner Peak
A mechanic was working on a Cessna in front of Aero Club yesterday.
And today, its engine is gone.